Greet.Bot
Co-founder & CEO · 2016–2022
Product Management, Conversational Interface Design, Web Design, Web Development
GreetBot is a chatbot for onboarding new employees on Slack. Before it was acquired in 2022, GreetBot sent over 5 million welcome messages to more than 4 million people across 14,000+ organizations worldwide and was ranked #4 fastest growing app on Slack in 2018. I lead a team of 3 full-stack software engineers in scaling the initial prototype to the fully-featured B2B SaaS solution, designed chat and web UI deployed in production, and was the main contributor to the HTML and Sass code base.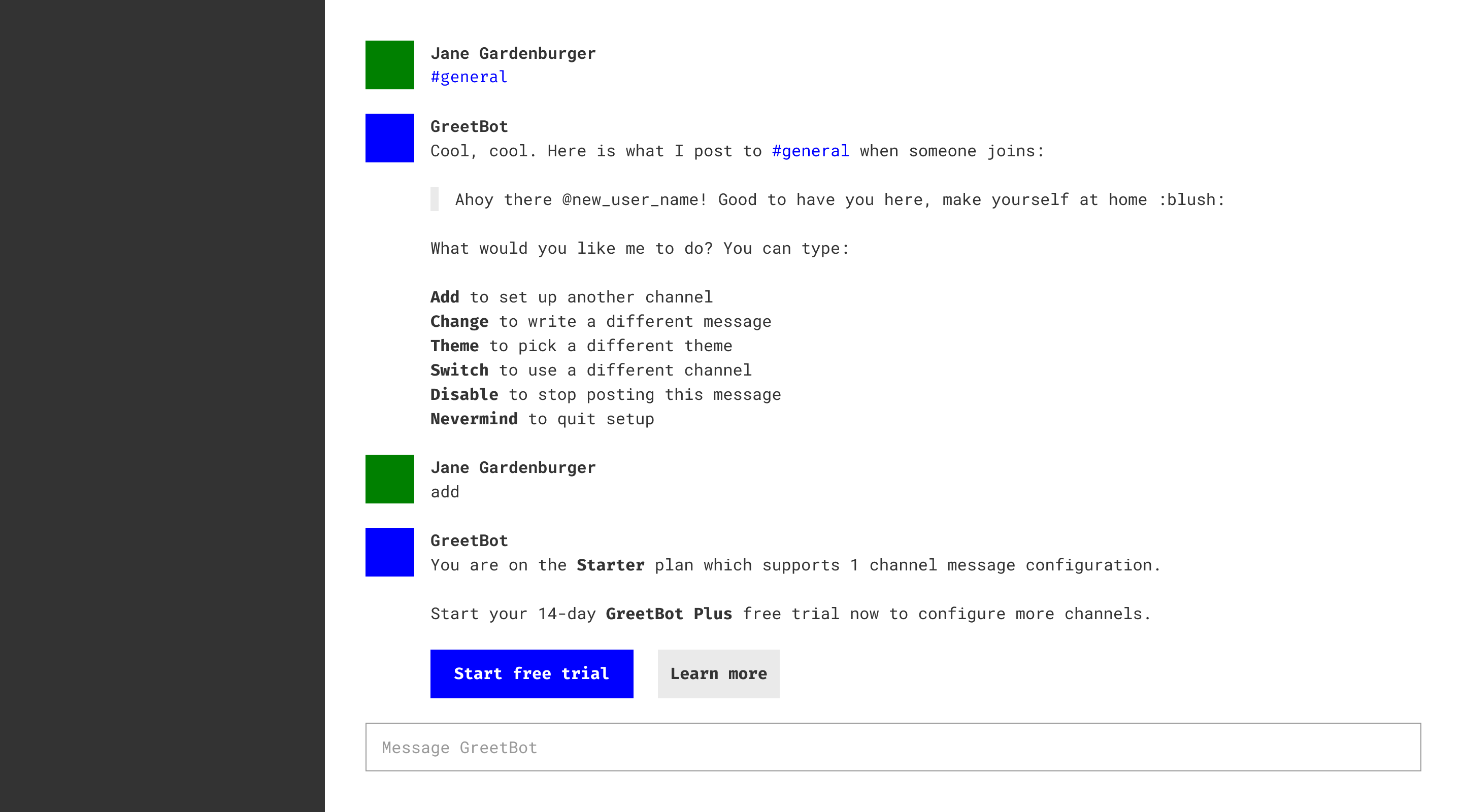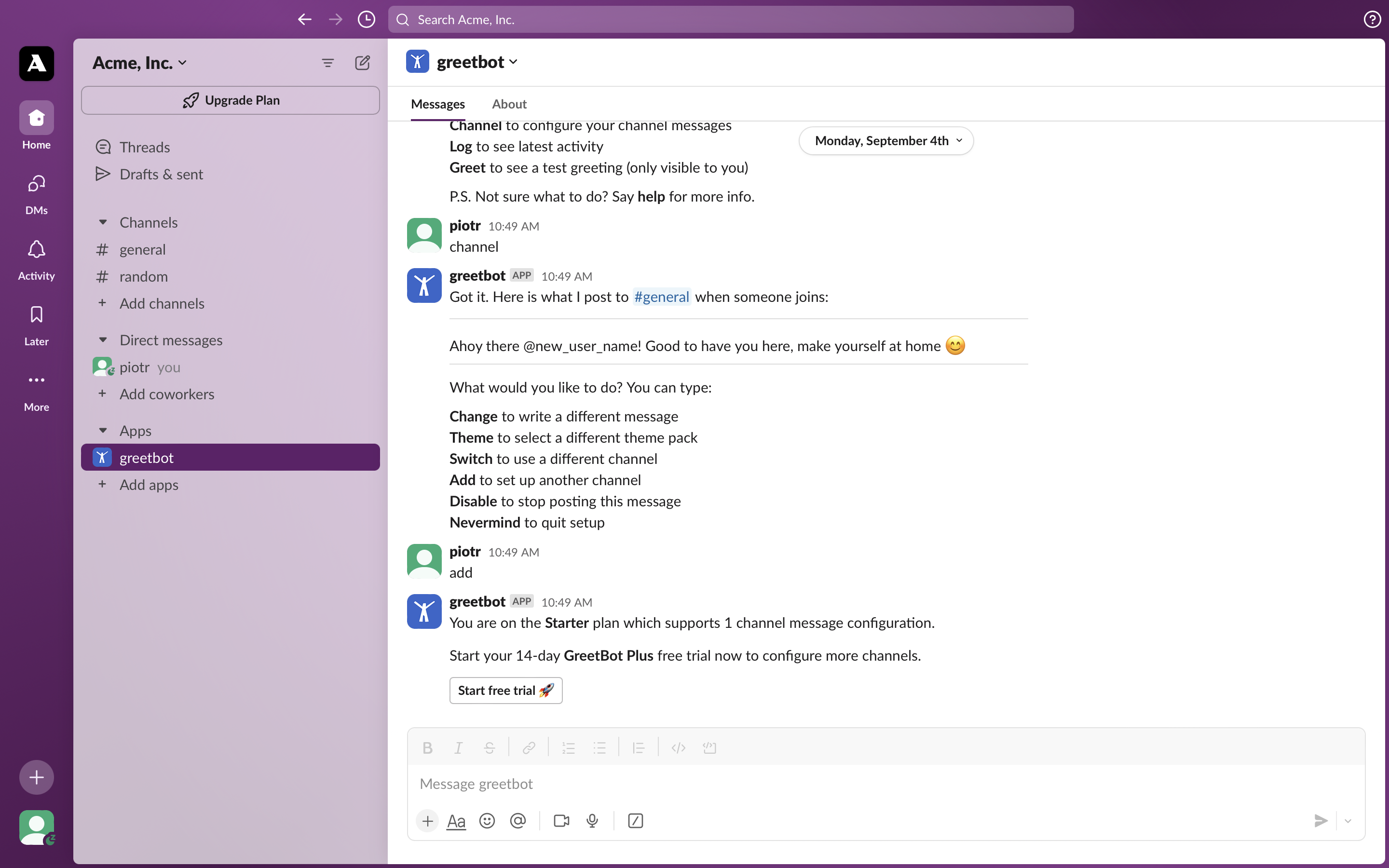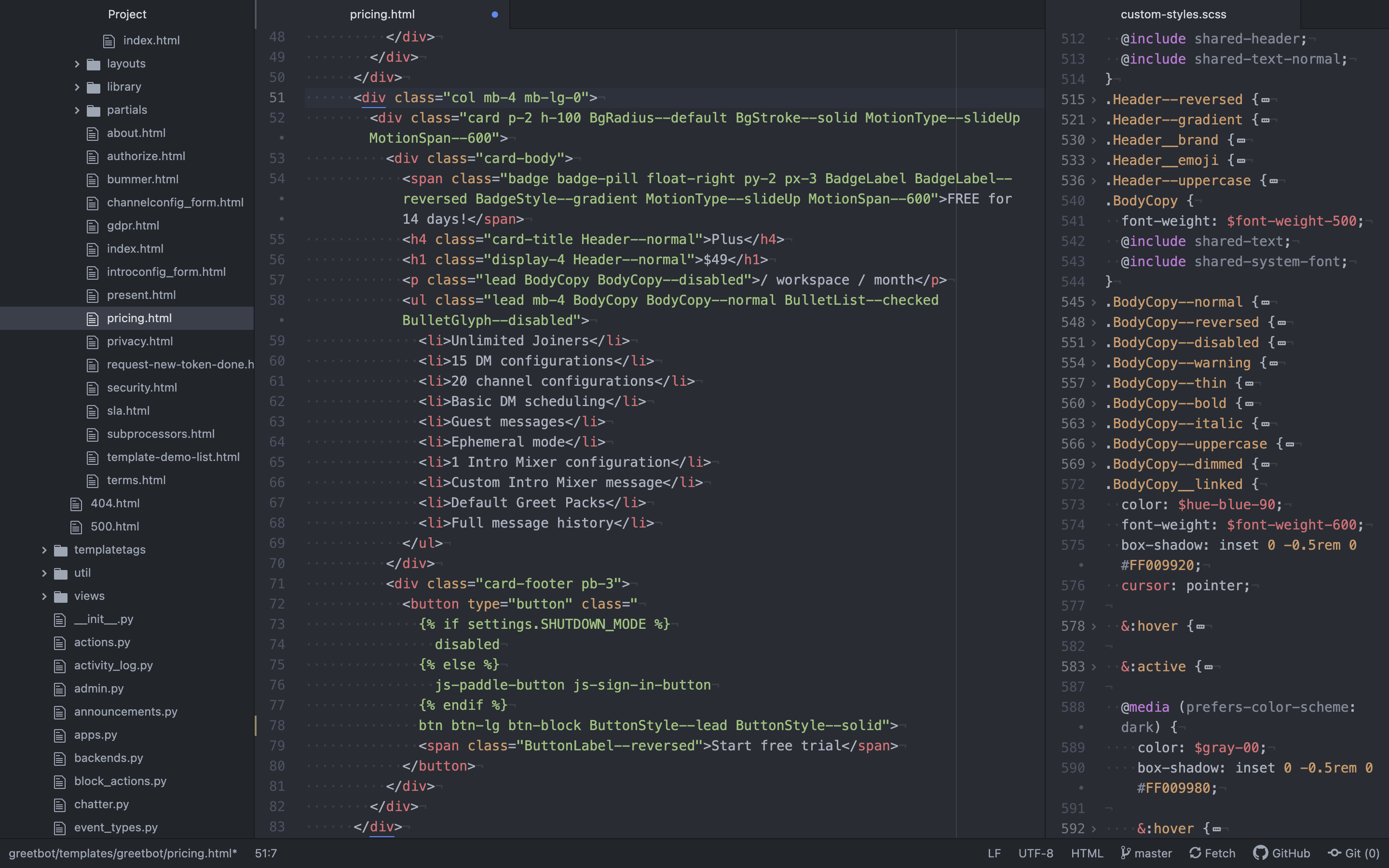 Videoshop iOS App
Freelance Product Designer · 2022–2023
Mobile App Design, User Interface Design
Most recently I've redesigned a video editing app for iOS called Videoshop. The main challenge was to create a unified user interface for over fifty different tools and features, for all iOS and iPadOS devices and screen sizes, including support for Dark Mode.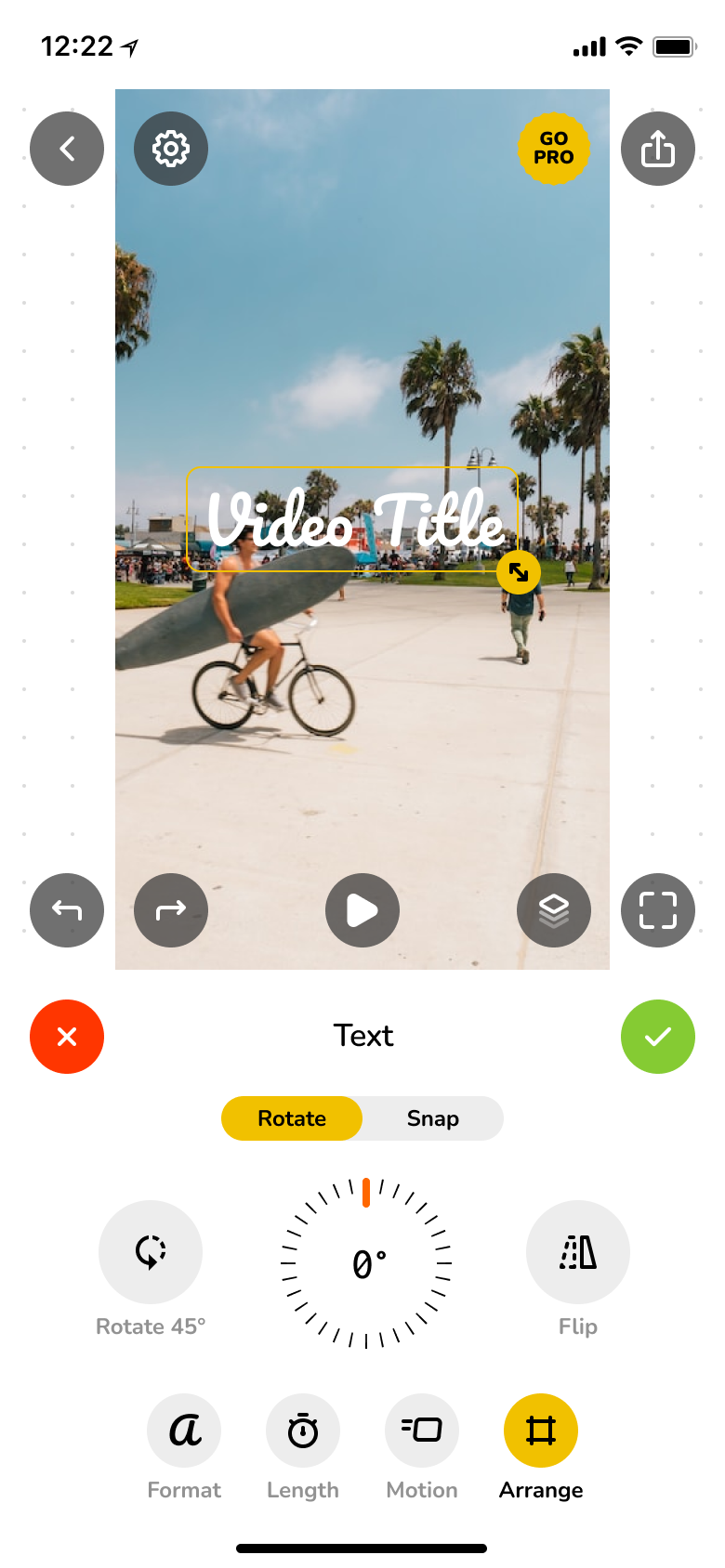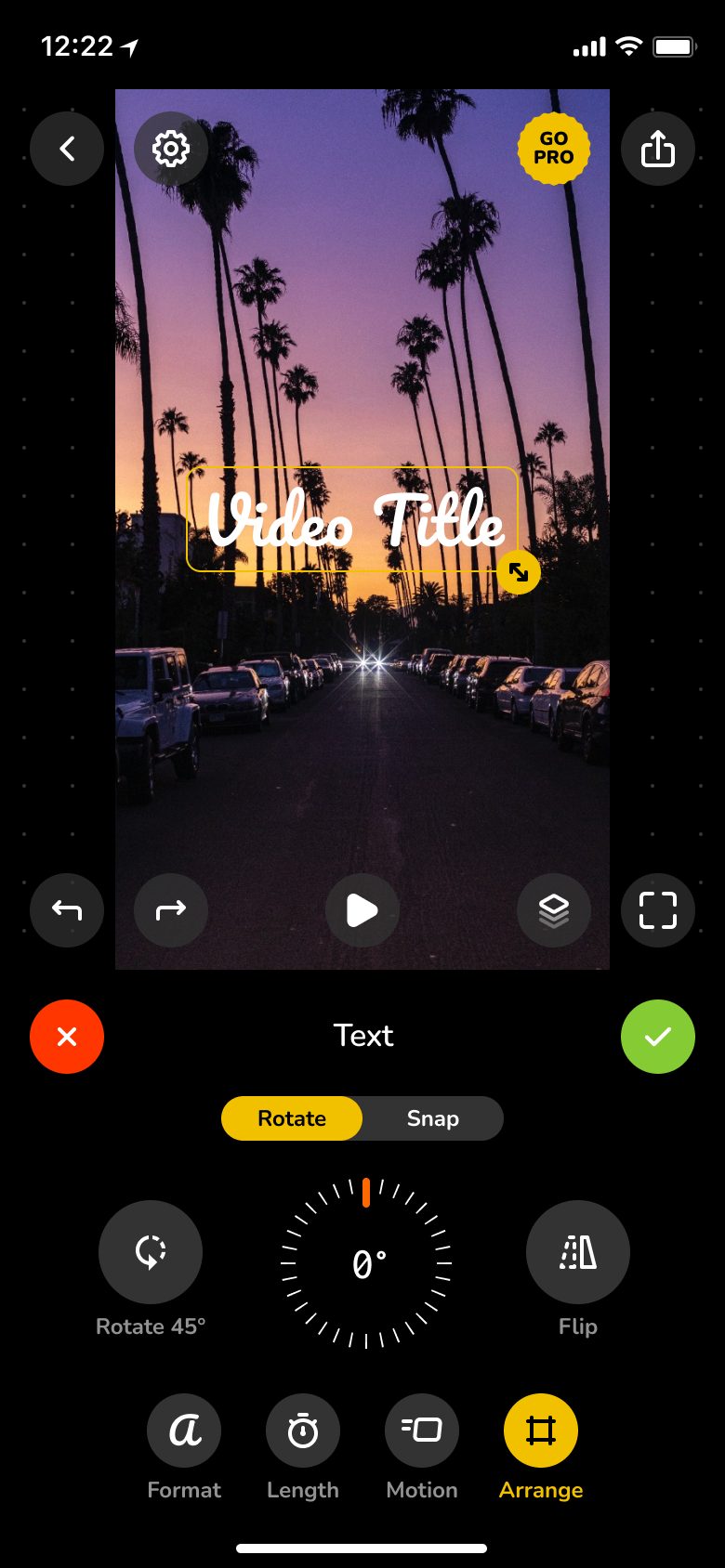 Wizehire.com
Freelance Product Designer · 2020–2022
Design System, Web Design, User Interface Design
I helped WizeHire establish a design system to maintain design consistency across all of the company's products and allow for more effective product development. I've formalized the use of typography, color, layout grid, and set up a component library on Figma. I also designed the initial version of the company's first iOS app.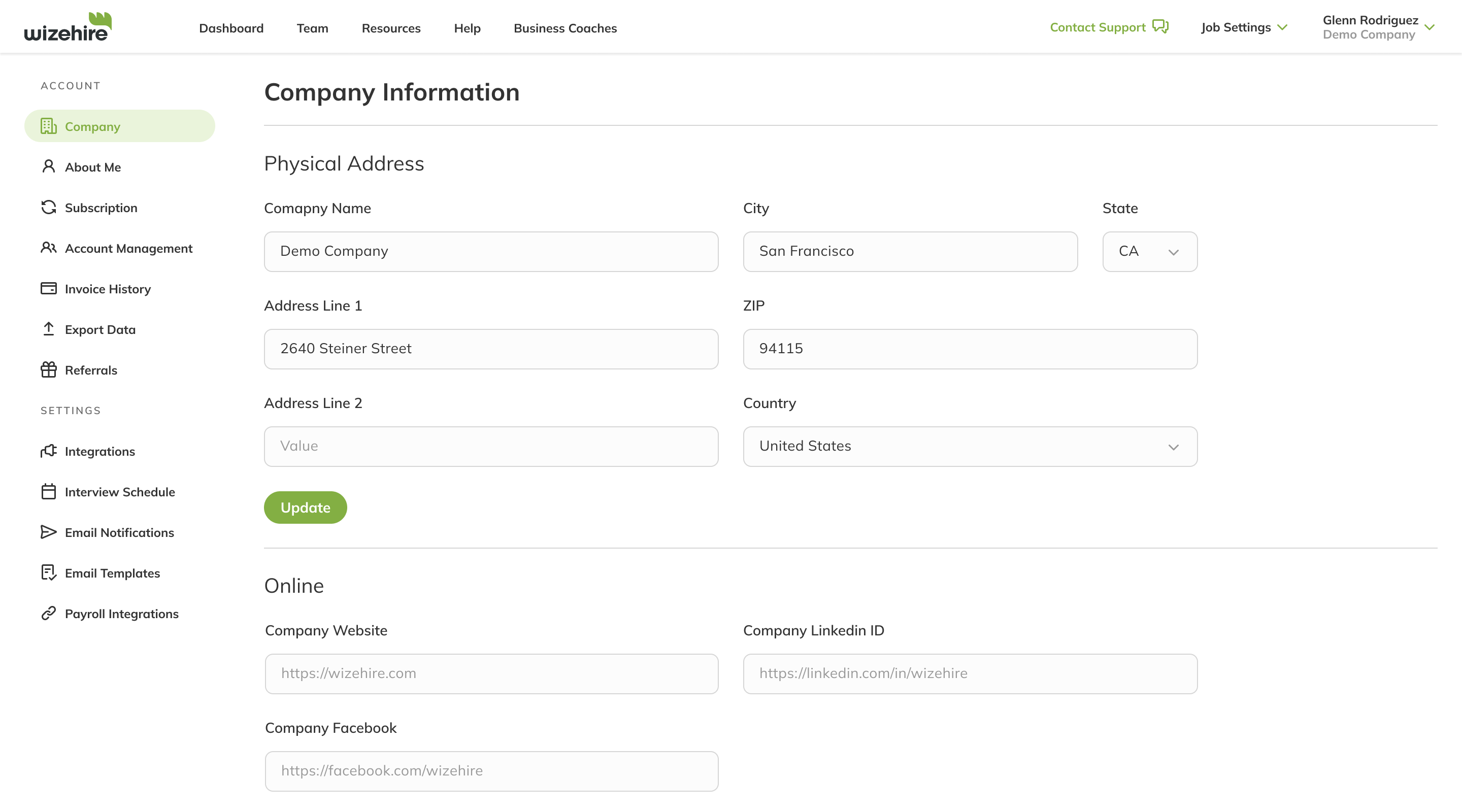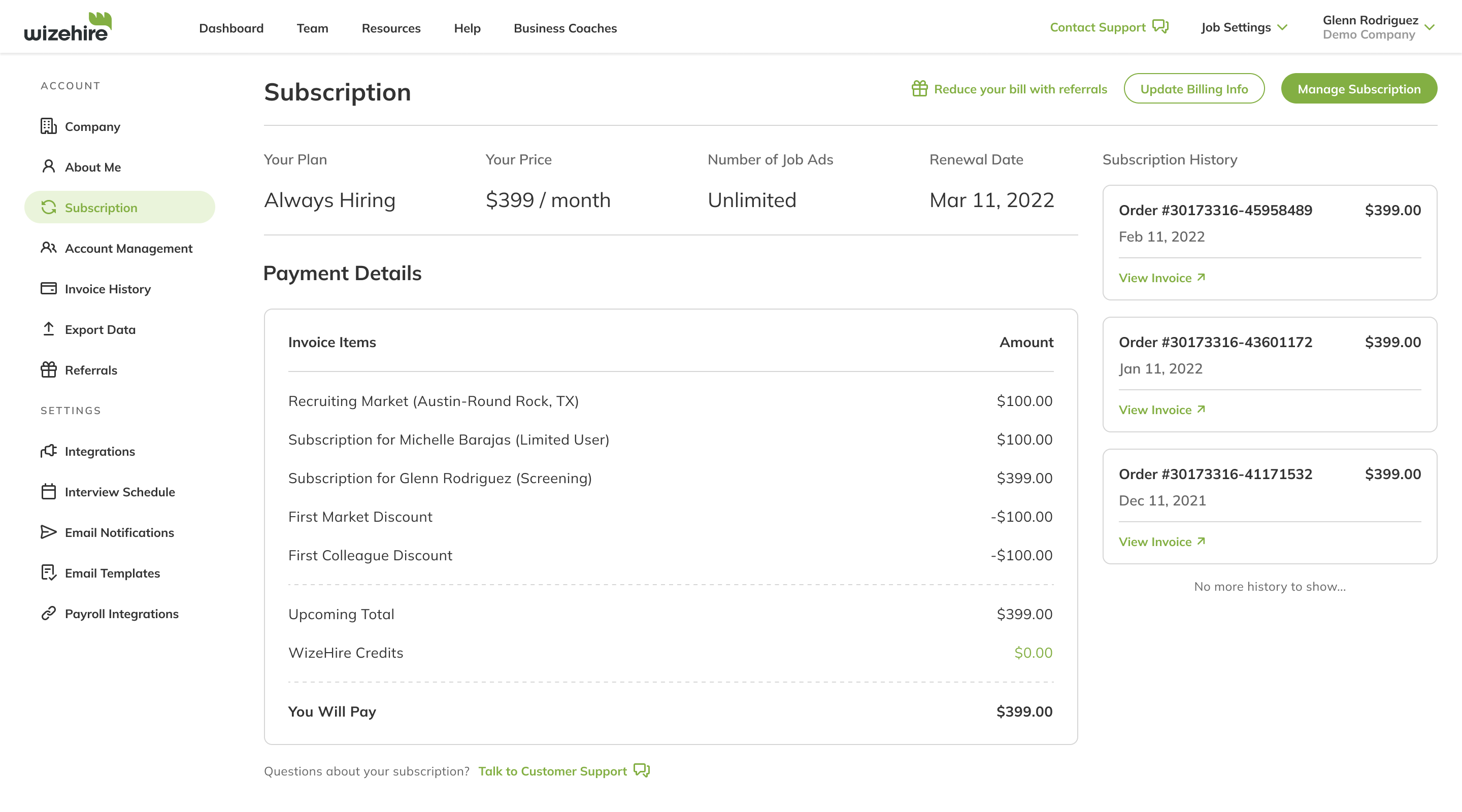 Mixbook.com
Freelance UI/UX Designer · 2016–2020
Design System, Responsive Web Design, User Interface Design
Mixbook brought me in to redesign their photo book editor during the company's transition from Flash to HTML5. As part of the project I worked with the internal design and marketing teams to establish a new design system and visual identity, as well as to update various e-commerce pages, including storefront and checkout, using responsive web design principles.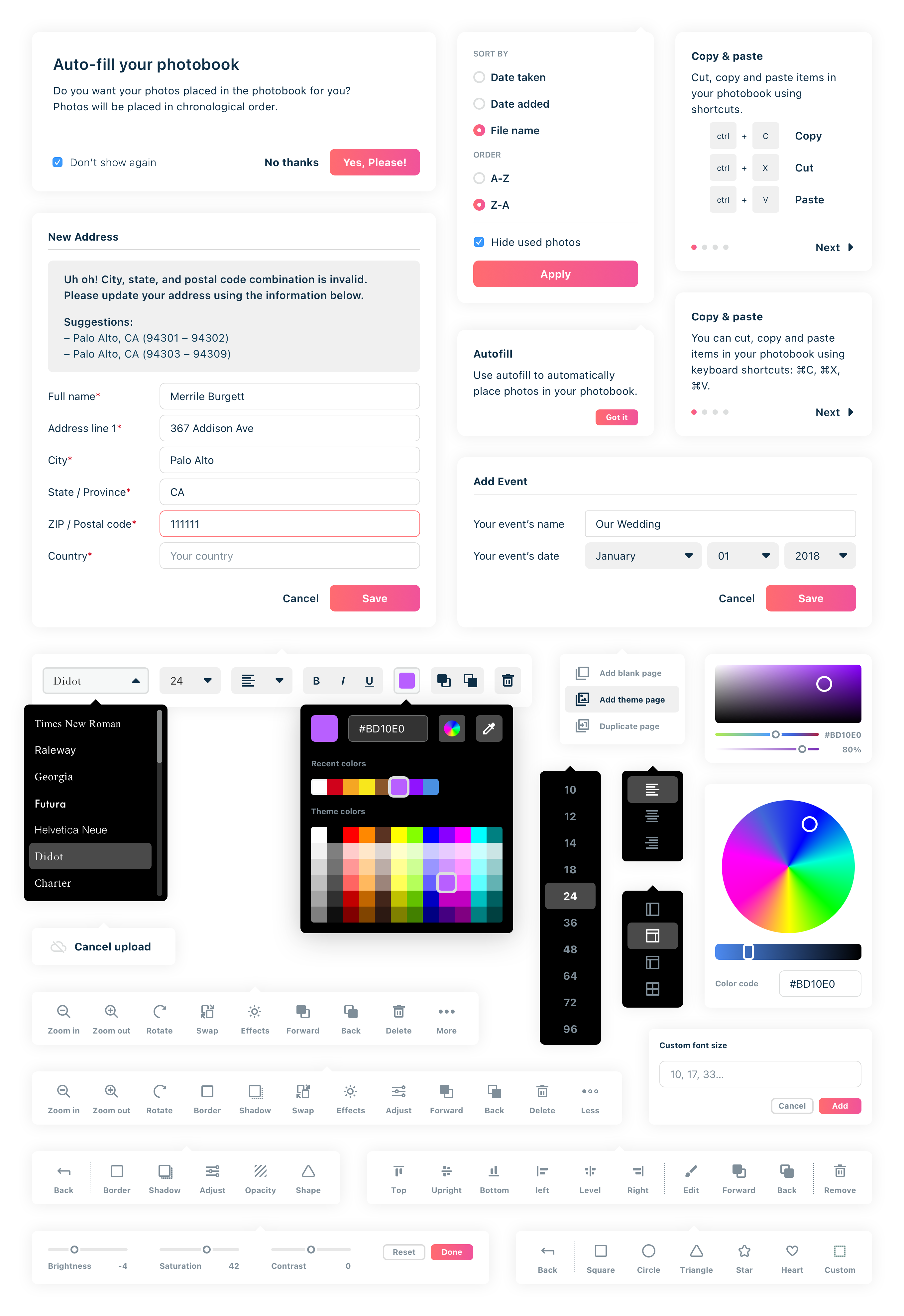 RFCx.org
Freelance UI/UX Designer · 2016–2017
Wireframe Design, Responsive Web Design, User Interface Design, Mobile App Design
Rainforest Connection (RFCx) is a non-profit that offers a real-time monitoring system for protecting and studying remote ecosystems. I collaborated with the engineering team on a range of products, including the incident and wildlife detection dashboard, the ranger alert and dispatch portal, the AI training platform, as well as the iOS app for streaming real-time audio from rainforests around the world.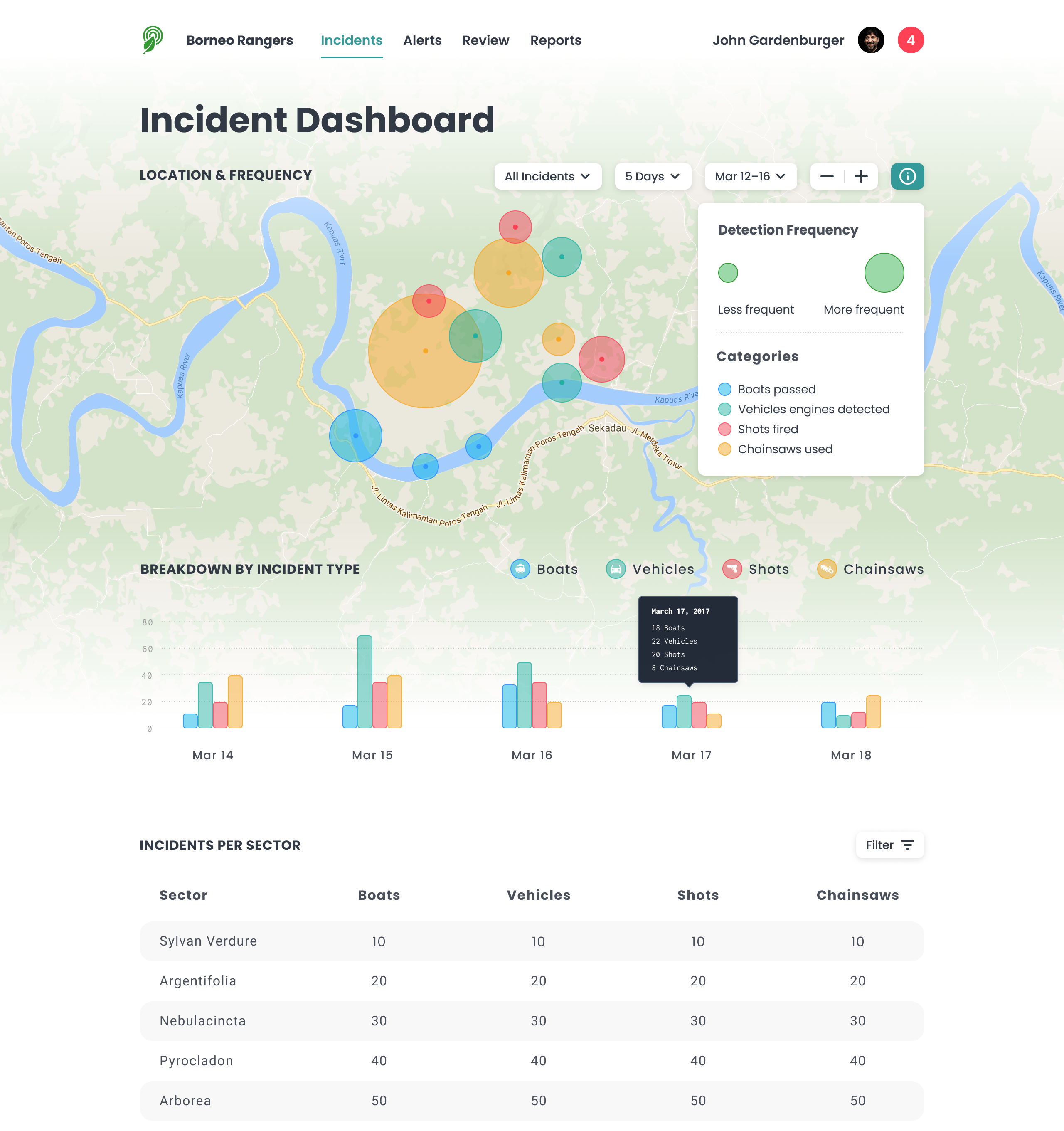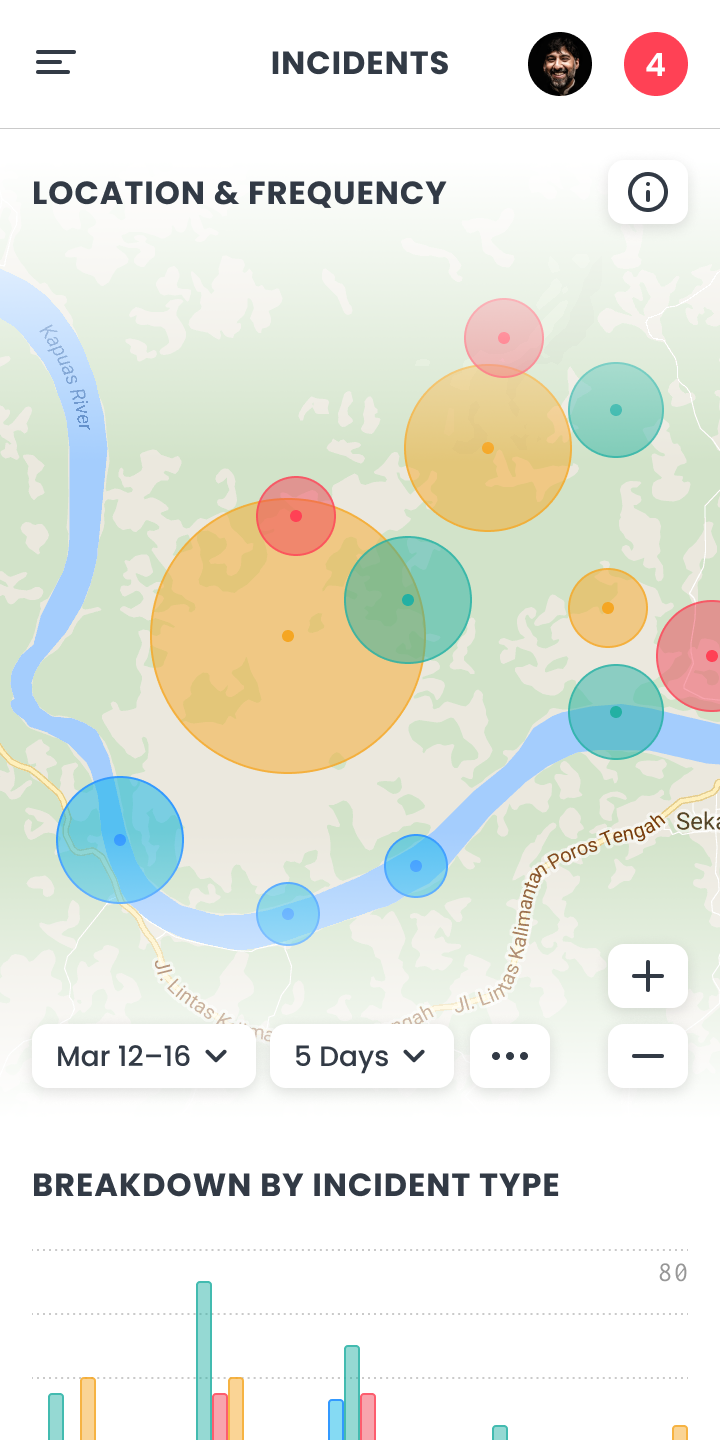 Galactic Escape tvOS App
Maker · 2016–2017
Art Direction, Graphic Design, Game Design
Galactic Escape was a retro side-scrolling game for iOS and tvOS. I created the original concept for the game, set out the art direction, prepared image asset files, organized and lead the team of 3 software engineers. The game was launched on the tvOS App Store shortly after the debut of the 4th generation Apple TV and was subsequently ported to iOS as well.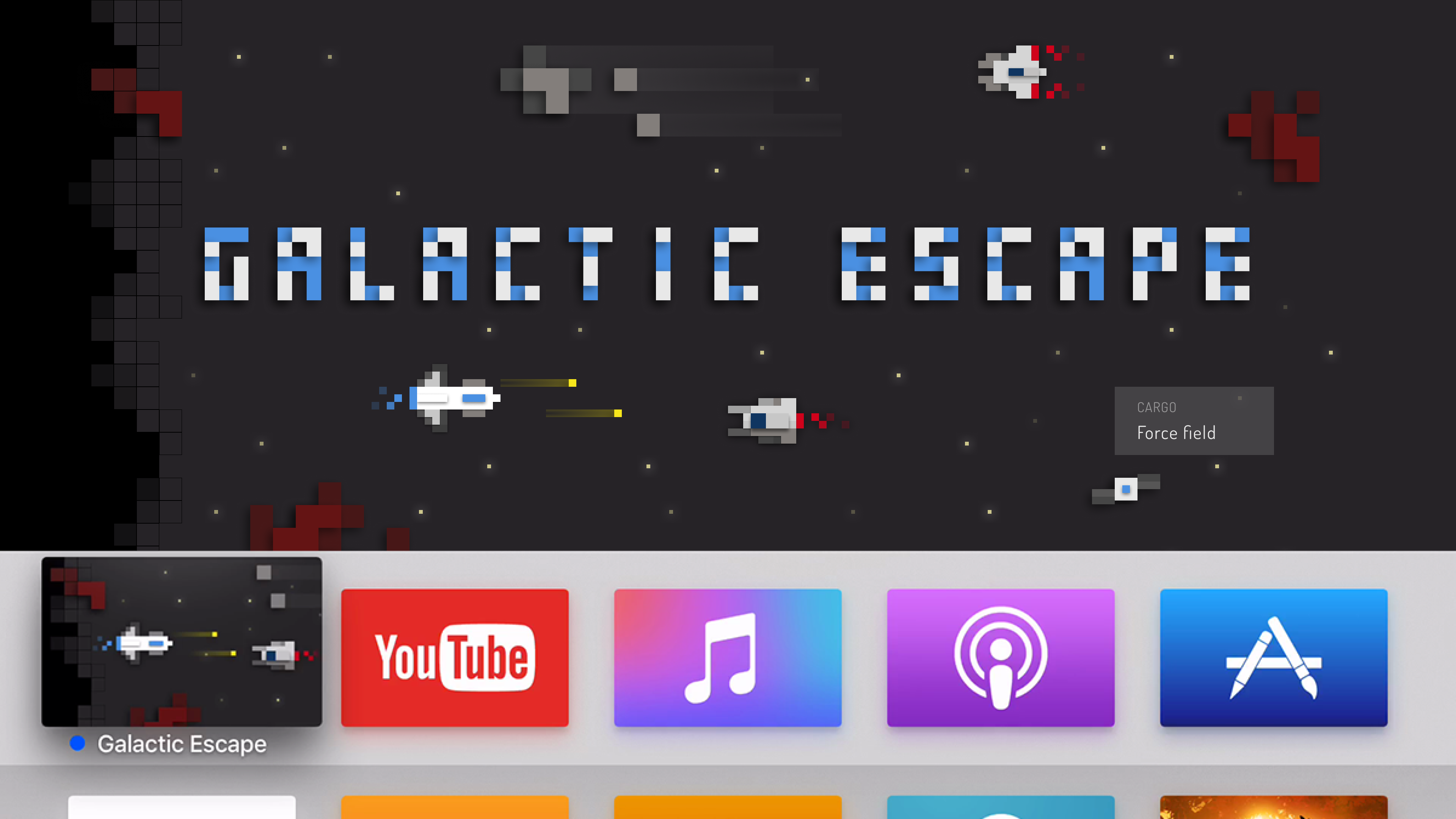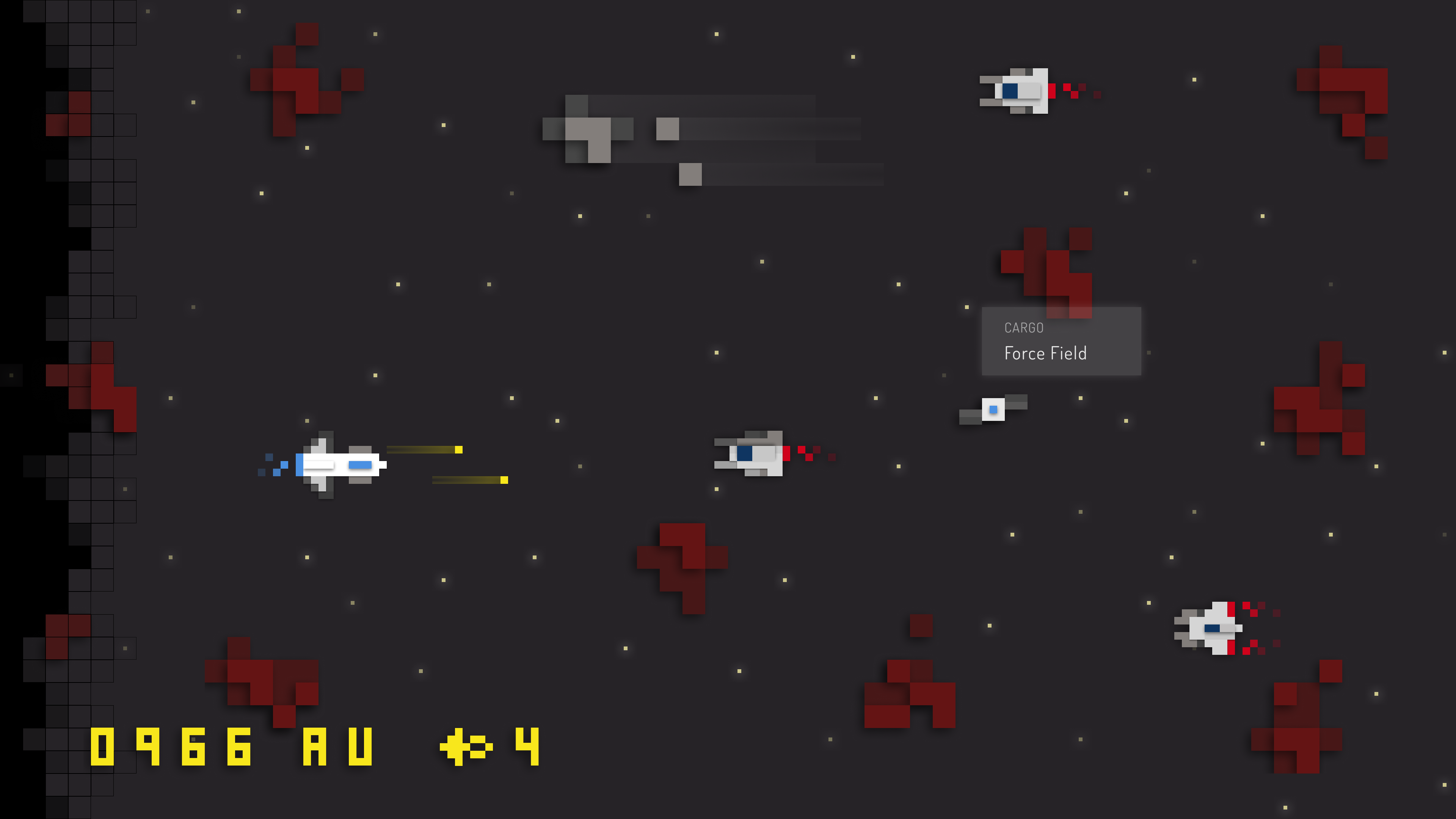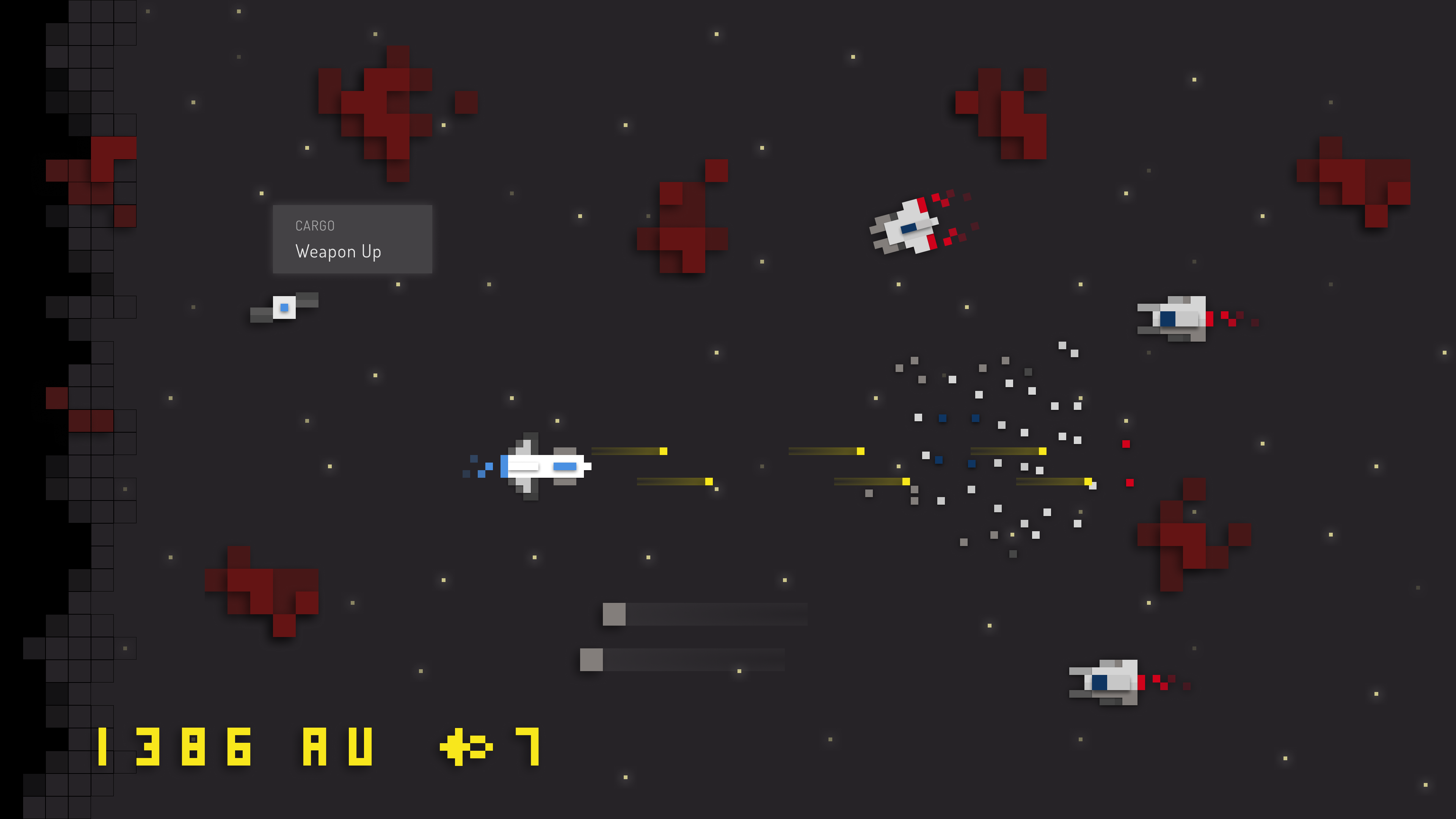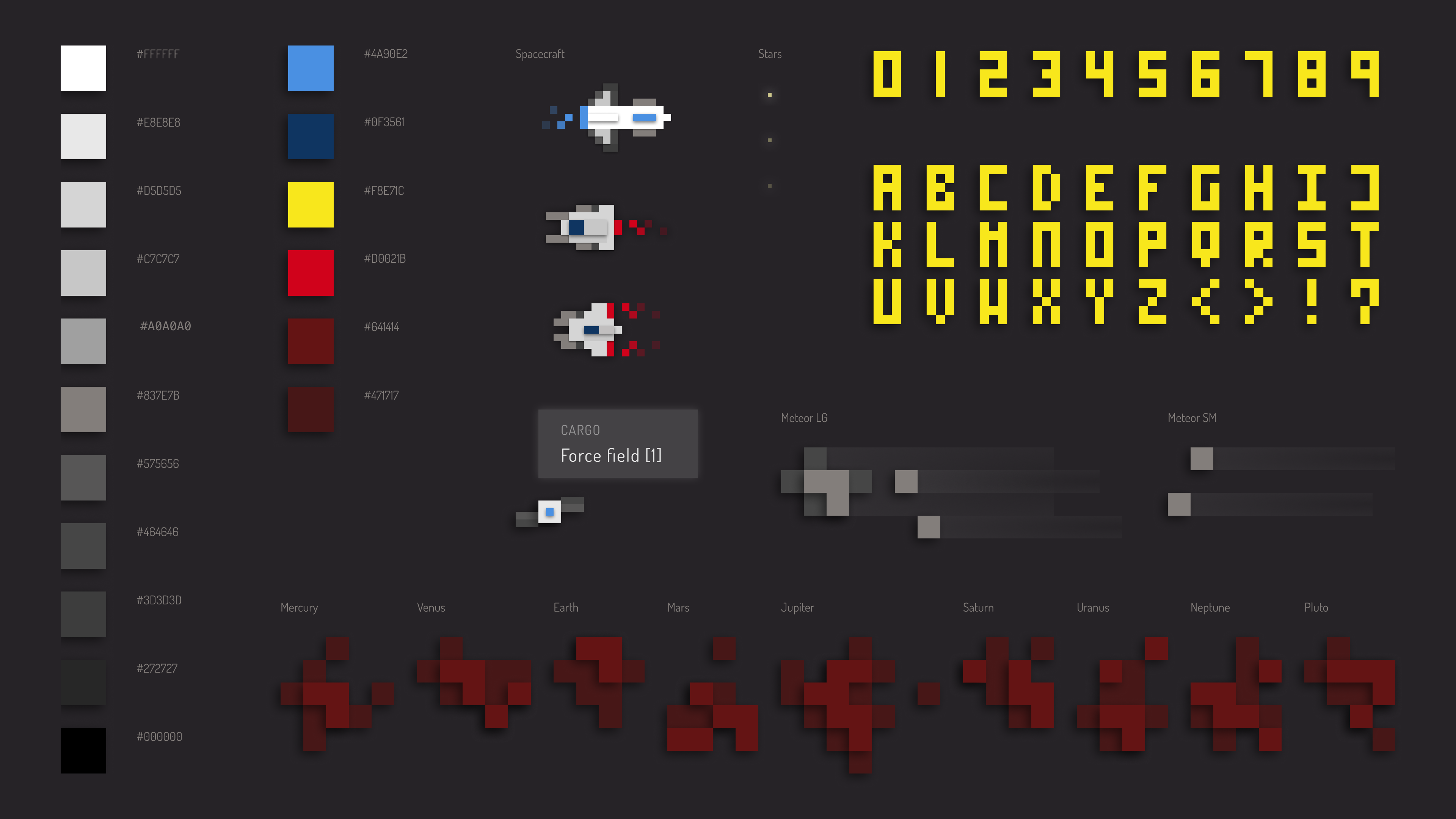 Motion Design
Motion Design, Motion Graphics, Microinteractions, Animation
Motion is an essential part of product design. It can breathe life into digital experiences and connect with the user so much more than static components ever could. I take a skeuomorphic approach to animation, drawing inspiration from the behaviors of real-world objects and physics of motion, to create interactions that feel familiar and intuitive.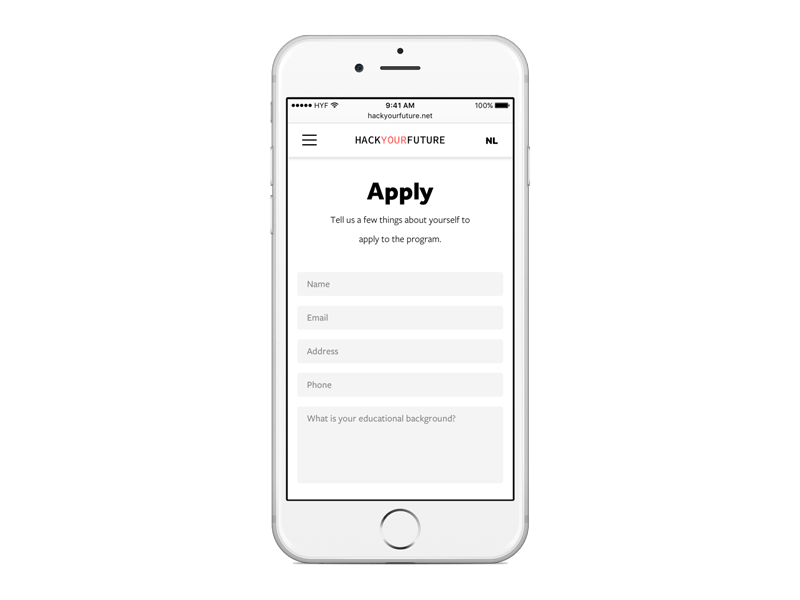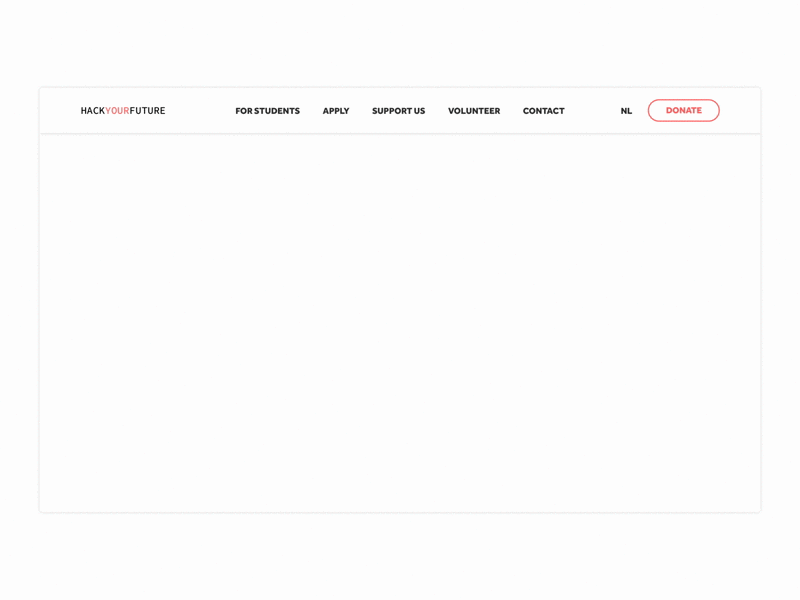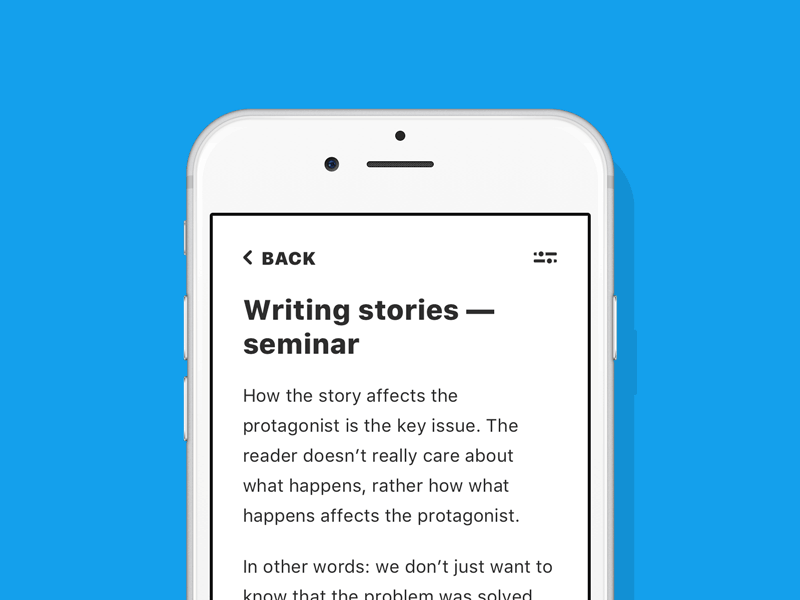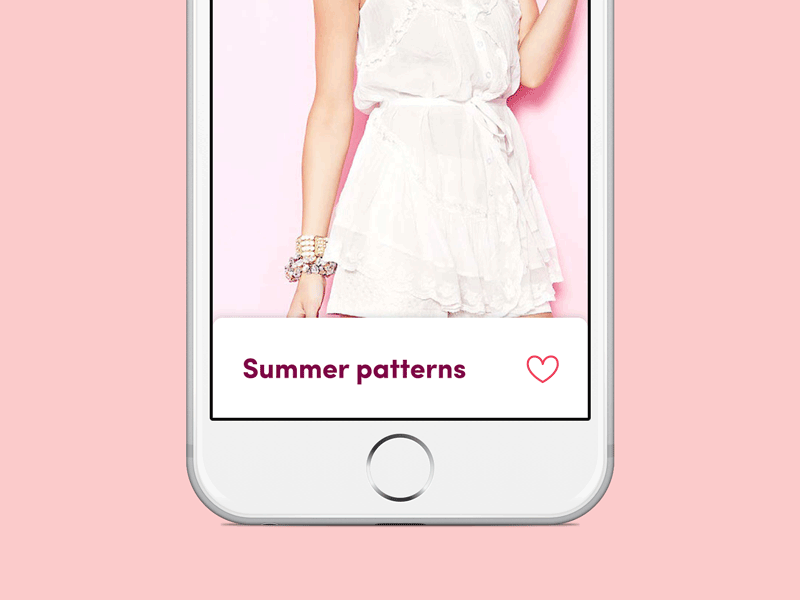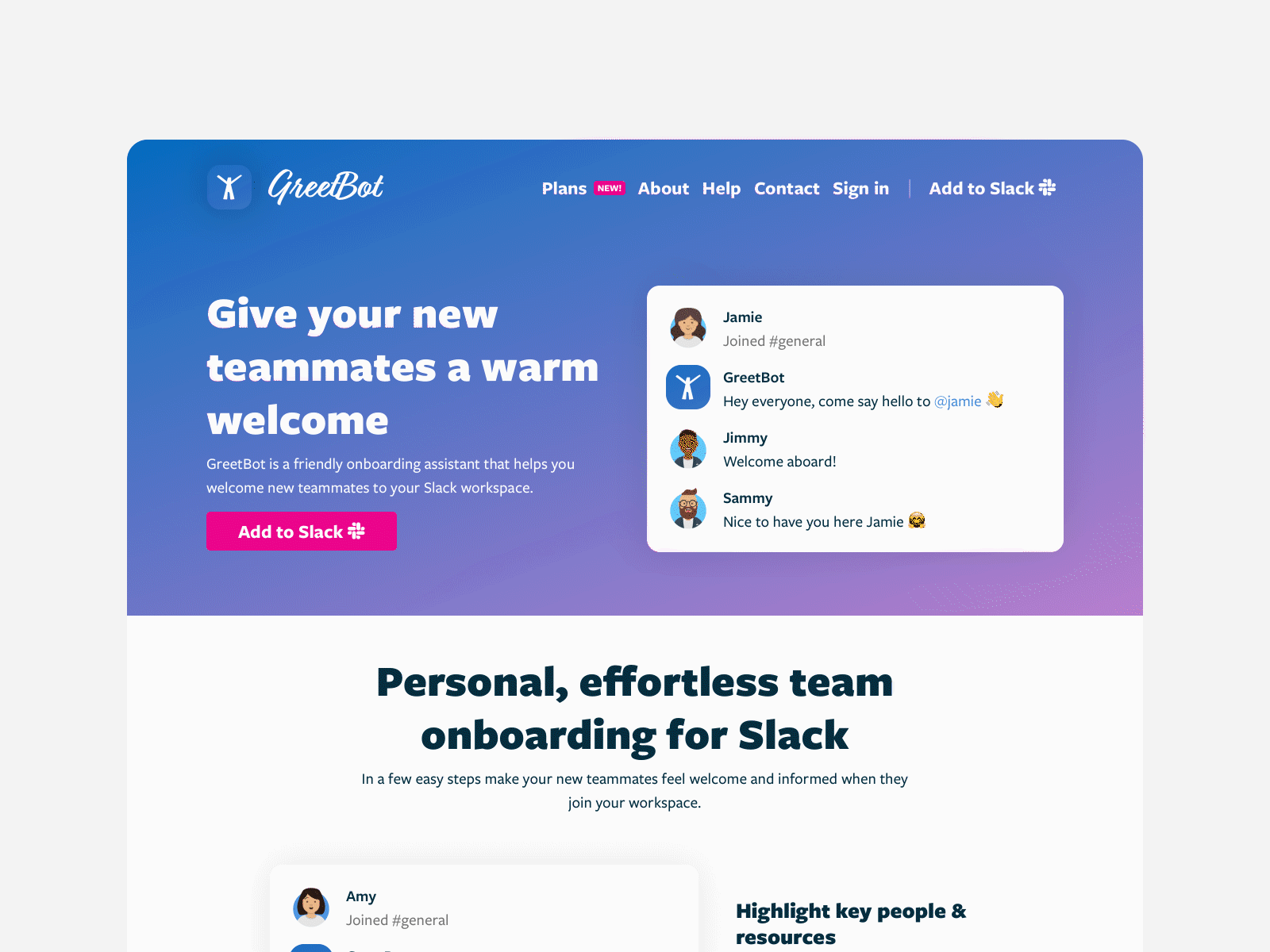 Writings
Blogging, Non-fiction, Content Writing, Editing
I've been writing and blogging in different capacities for over 15 years. In 2014 I started my personal blog on Medium.com and have since published nearly 150 articles. I write about design, startups, technology, and productivity, occasionally publishing stories from my personal life as well. I enjoy the writing process and love sharing my insights and experiences with others.
User Interfaces Are Not Jigsaw Puzzles
Designing user interfaces is more like solving a Rubik's Cube than a jigsaw puzzle.
I used to think that designing user interfaces is like completing a jigsaw puzzle: you start off with a bunch of disconnected ideas and try out various ways of putting them together until everything fits in place. It's actually more complicated than that.
Pitching a New Design? Show Them How You Got There.
The one thing that matters more than your new design is how you came up with it.
You've just finished working on a new design and you are about to pitch it to your team. You've been at it for days, obsessing about the tiniest details, getting stuck along the way and wanting to give up on it more often than you'd ever admit. Now that you've prevailed, though, you are bursting with excitement. You can't wait to show it to everyone. My advice: don't do it. Not quite yet, anyway.
DIY Tips for User Interface Design
Color, typography and layout pointers for indie makers.
A well designed user interface makes a difference. Not only does it make your product look good, it helps people actually use it too. That being said, you don't always have the luxury to collaborate with a professional designer on your app or website. Finding the right person for the job can take weeks or months even, if you are lucky. And that's assuming you have the budget to begin with. But you don't necessarily need to lean on a designer in the first place.
What Makes For a Great Conversation With a Bot?
How to design chatbots that people enjoy talking to.
Conversational interfaces have nothing of the glamour of their graphical counterparts. There are no gradients, no strokes, no shadows or rounded corners. For the most part, not even custom fonts. So for someone who's used to sweating over hex codes and sub-pixels, a conversational interface can seem like the ultimate anticlimax. You know, what's there to design? Well, as it turns out, a lot.
Designing MVPs: Where Do You Start?
If I had to give one piece of advice about designing MVPs this would be it.
You got out of the building. You talked to your prospective customers. Finally, you've built and field tested your first prototype. It's a little clunky and rough around the edges but it did its job: you now have a decent idea of what people in your target market care about. It's time to design your product's next iteration, the minimum viable product (MVP). Where do you start?
Trial and Error in Design
Don't settle for the first idea that's good enough. Keep exploring.
When I discuss a new project with a prospective client I often get asked about my workflow. It's an easy question to answer. Over the years I've developed a relatively simple system that does the job well (more on that another time). What is a bit more difficult to explain, though, is an essential part of this workflow: trial and error.
Pixelmator Pro vs. Invision Studio: The Tale of Two Product Launches
Two underdogs of the digital design industry are getting ready for take-off.
I'm salivating at the thought of taking Invision Studio and Pixelmator Pro for a spin. In no small part is that due to the superbly attired launch websites the new apps are coming with. They seduce you. They tease you. They leave you craving for more. But they also reveal two very different approaches to launching new products.
Should Machines Speak Like Us?
Machines are getting smarter, but it doesn't mean they should also sound more human.
Nearly every device, from the fridge in your kitchen to the car that takes you to work, is getting a voice interaction makeover. Driven by recent advances in A.I., machines we can talk to, machines that speak like human beings, are finally becoming a reality. It makes sense. Using voice to interact with machines seems like the obvious next step for human-computer interaction. And to design these interactions to closely mimic human conversations its natural conclusion. That's easier said than done, though.
Take Your Time With Creativity
Original ideas take more time, not less.
Les Demoiselles d'Avignon is a groundbreaking work of young Pablo Picasso that he completed more than a century ago, in 1907. This period in Picasso's life, who was only 25 years old at the time, is often described as spontaneous and intuitive. But despite the rough and seemingly improvised appearance of Les Demoiselles, the painting has not been conceived in a sudden jolt of inspiration.